Discover the fauna and flora in the parks and on the shores of the Mille Îles River or the Mascouche River by canoe, kayak, rabaska and more!
Boat rental at Parc de la Rivière de Terrebonne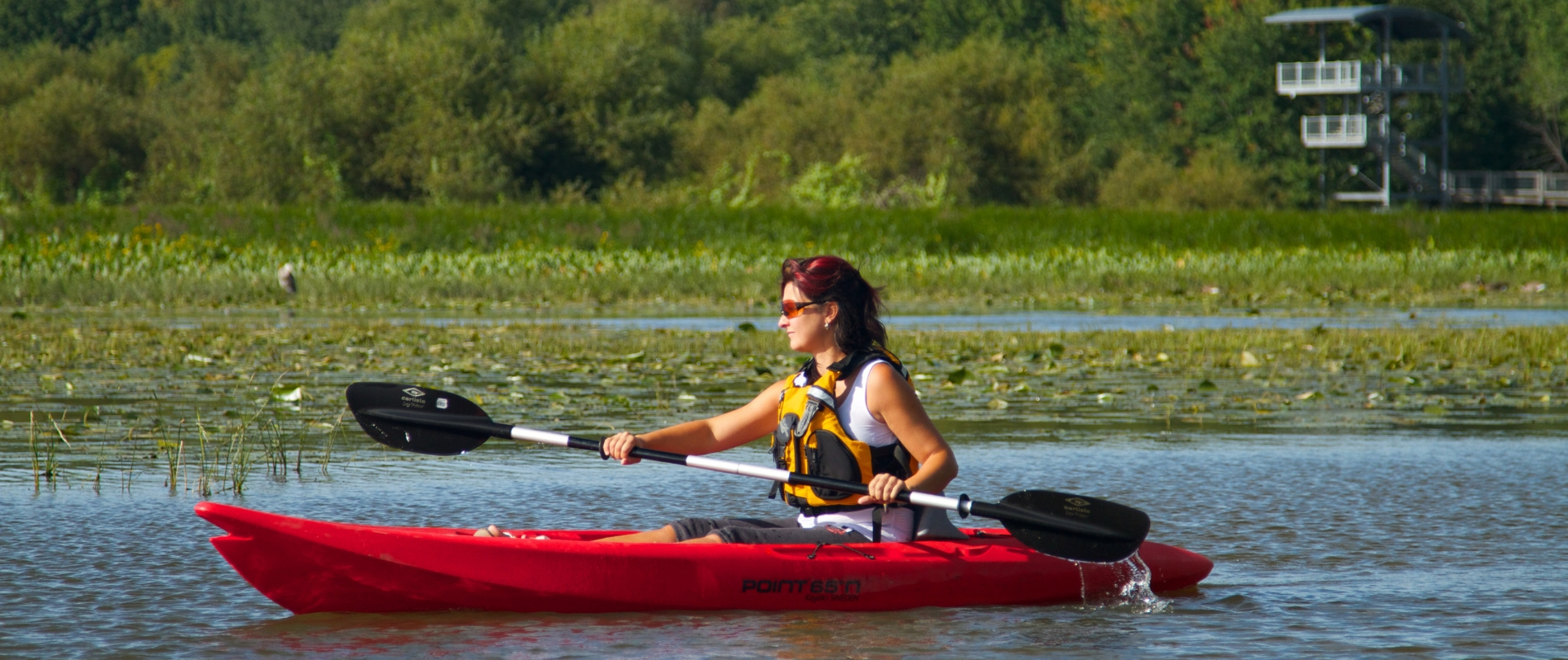 Paddle Board SUP, canoe, kayak and rabaska!
Sail in calm waters aboard a canoe, a kayak or a paddle surf from the Parc de la Rivière Terrebonne and enjoy a loop of more than 4 kilometers on the Mille Îles River. You can rent the boats on site on time or for the day. If you already have your canoe, kayak or other non-motorized boat, launching is free at Parc de la Rivière Terrebonne.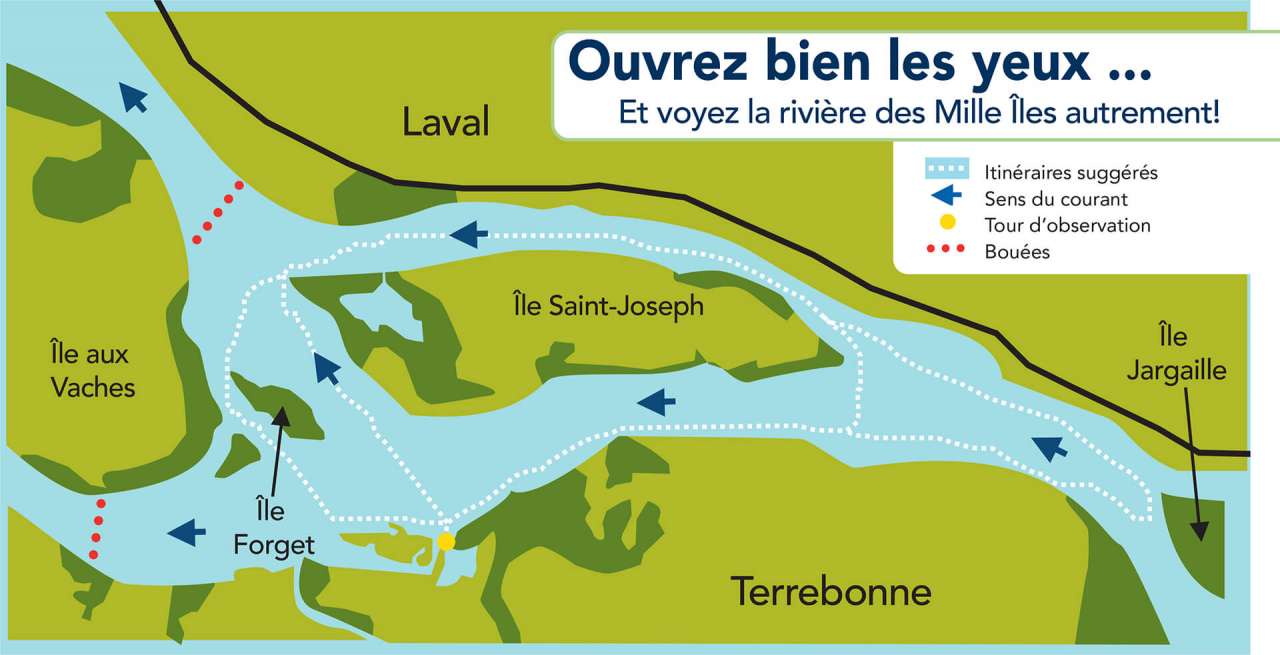 Descent of the Mille Îles River from Bois-des-Filion
Discover the enchanting scenery of the Mille Îles River on a descent between Bois-des-Filion and Terrebonne. Unguided river descent which includes boat rental, paddles, floatation jacket and shuttle service to Riverfront Park. Whether you are a beginner or expert on the water, the descent of the river from Bois-des-Filion is the perfect activity to allow you to relax and forget your daily life for a day.
Duration: 1 to 2 hours over 7.5 km
Minimum age: 5 years
Schedule and price : https://www.gpat.ca/activites-parc-de-la-riviere/descente-de-riviere/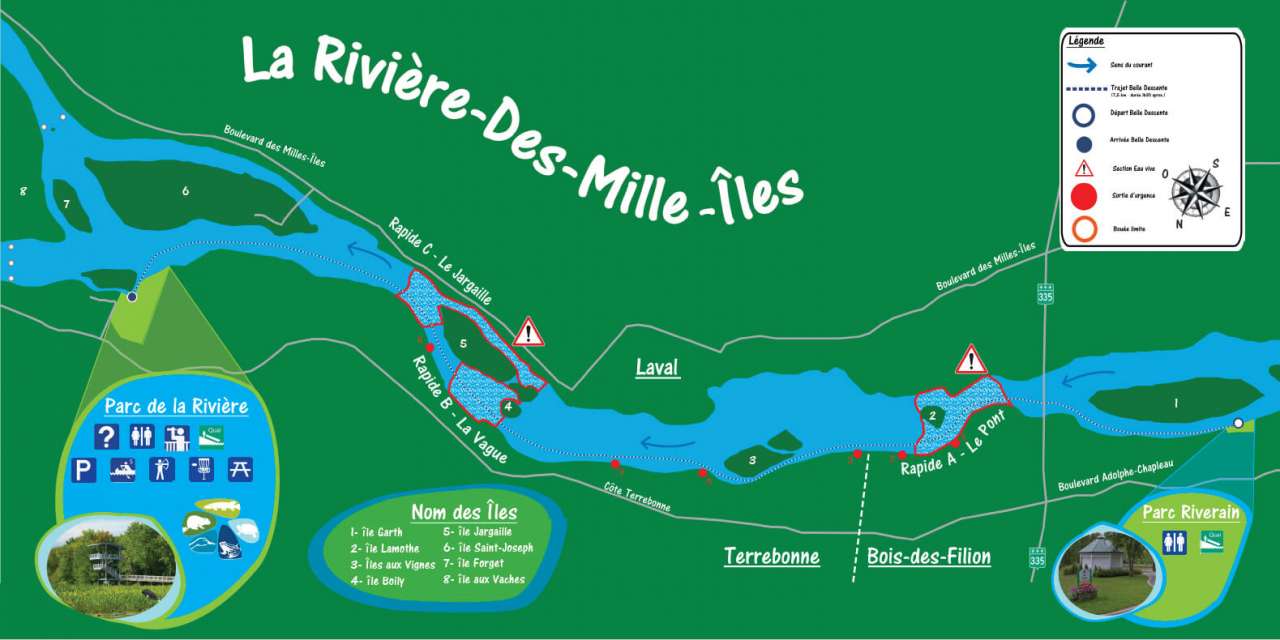 Descent of the Mascouche River with Kayak Junky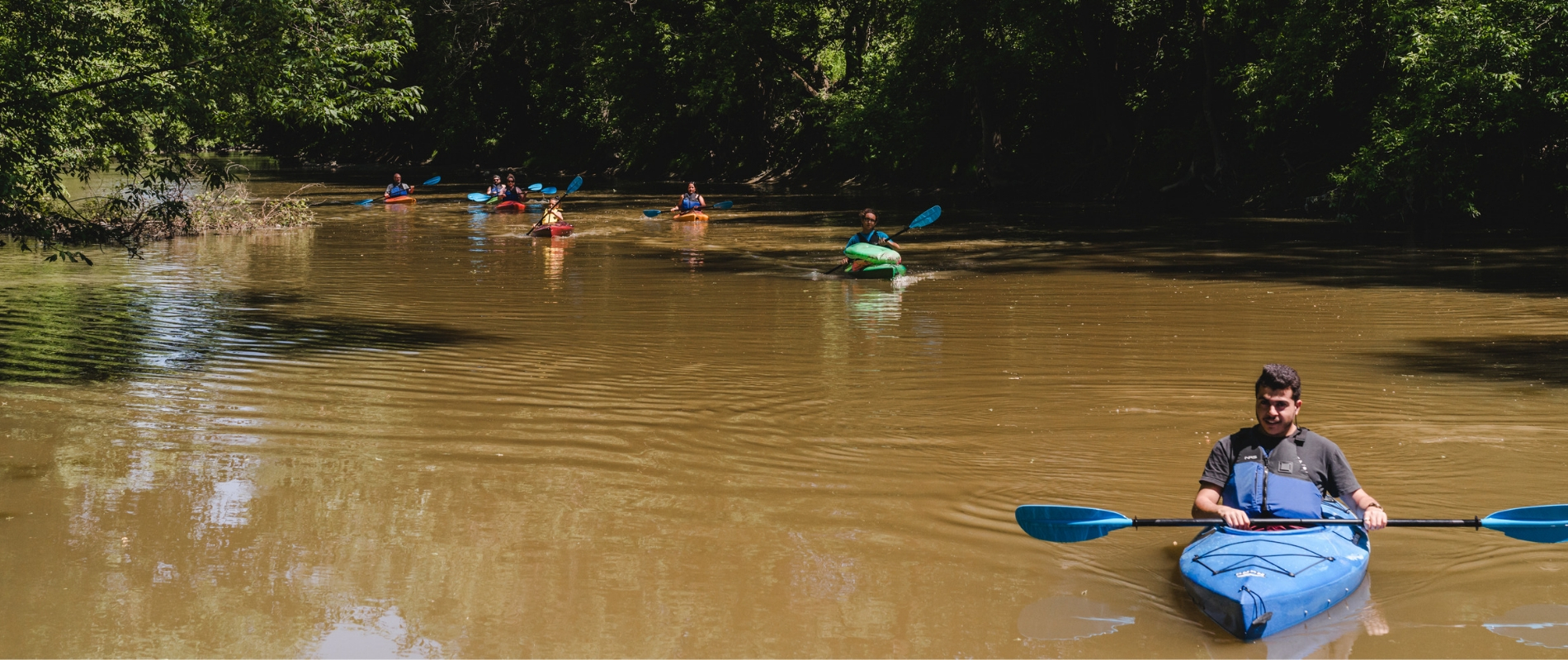 Also make a descent of the Mascouche River about 2 hours. Discover the charms of the Mascouche River by canoe or kayak thanks to the Kayak Junky boutique. Rental and return shuttle include. You do not have to be an expert to try the adventure. It is about the activity as much family as the individual. The Mascouche River is narrow and lined with dense vegetation. In addition to lush vegetation, do not doubt families of ducks, great blue herons, turtles and bird species. Some rare lucky ones may see deer!
Effective from June to September
Duration: about 2 hours
Minimum age: 5 years
Details and rates on Kayak Junky website.
Cruise on the Mille Îles River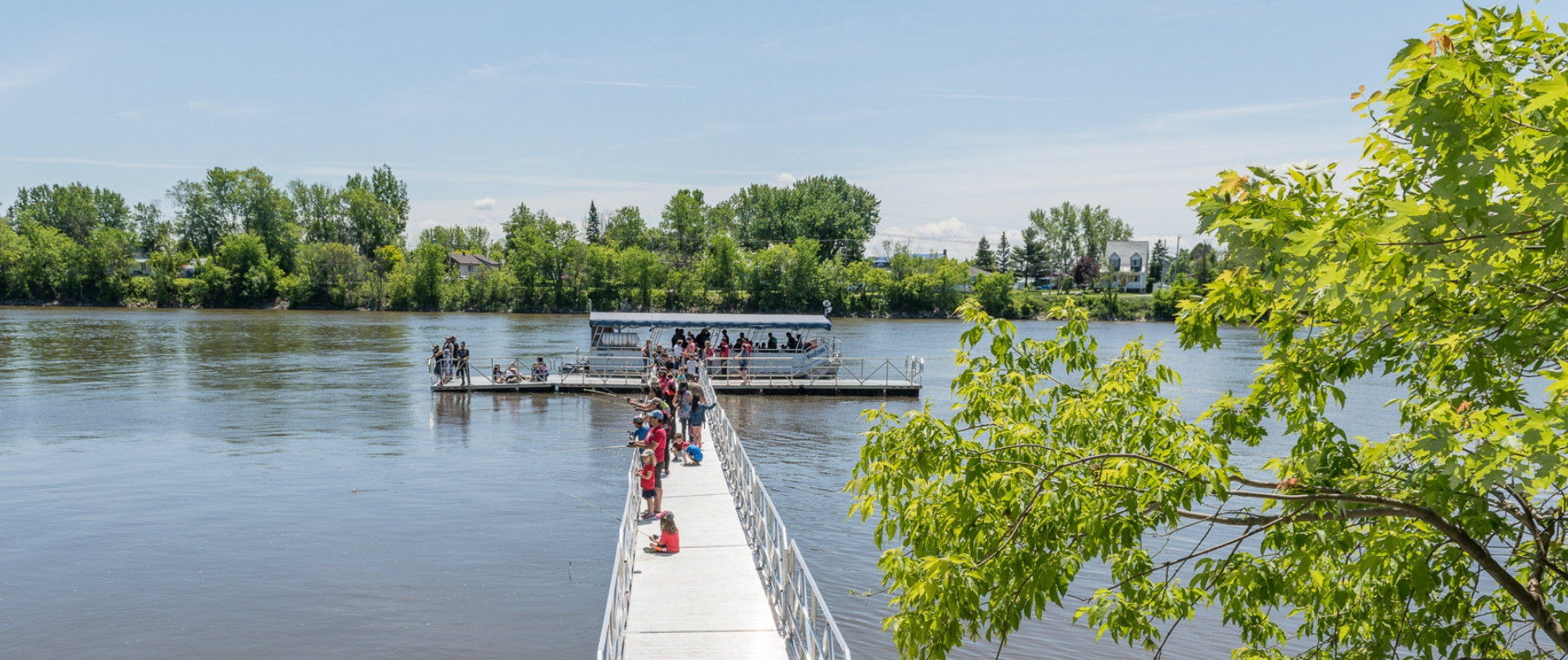 Corporate, educational and cultural recreational boat cruises on the Rivière des Mille Îles from Terrebonne and Lachenaie to come.
Fishing on the docks at the Aristide-Laurier riverbank park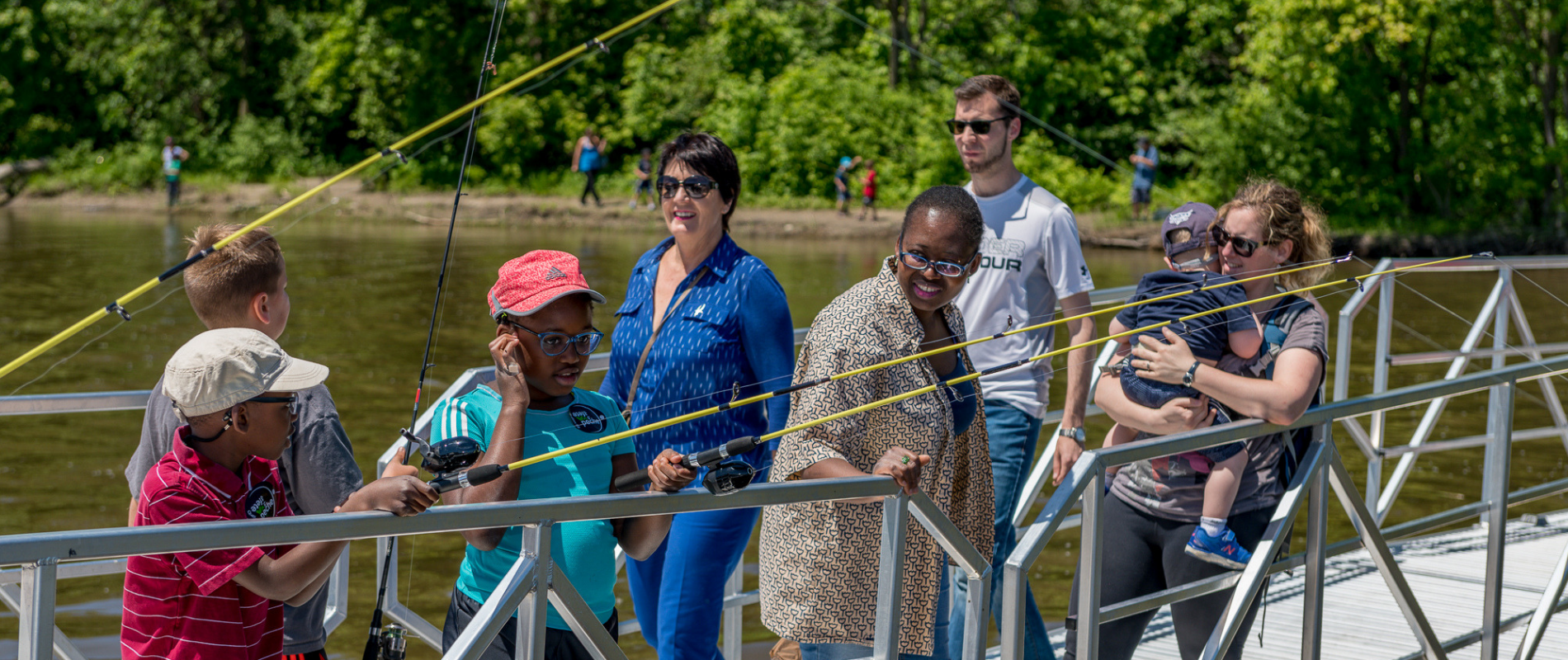 The Aristide-Laurier Riverbanks bordering the Mille-Îles River (Lachenaie sector) is a perfect wooded area for a bicycle stop with its picnic areas and new floating docks, as well as a footbridge for fishing. bank.