Here are some suggestions for couples outings for Valentine's Day.
Romantic outings

Skating
Get out your skates! Among the romantic activities, this will allow you to spend a pleasant moment absolutely free! The musical atmosphere of the natural ice rinks, illuminated at night, will add charm to your romantic getaway.
Watch a movie or a show
Take the opportunity to go out to see a movie at the cinema or a show. The Théâtre du Vieux-Terrebonne always has a diversified program that offers itself well as a gift. Also check out the entertainment section to find other outing ideas like escape games for example!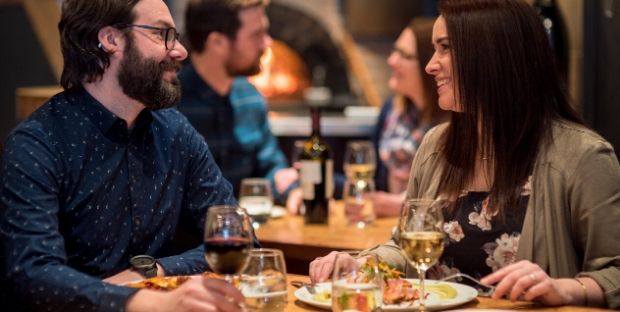 Dinner at restaurant
Valentine's Day is a good excuse for a private dinner at the restaurant. Many also offer a special menu for this evening. Take your pick from the Terrebonne and Mascouche restaurant directory to reserve your evening!
Terrebonne and Mascouche has more than 80 restaurants with varied types of cuisine ranging from Mexican, Moroccan, Italian, French, North American and Asian cuisine and different atmospheres. There is a large choice of "Bring your own wine" type restaurants and others with a sought-after wine list or musical evenings!
Consult our restaurant directory to make your choice. Use the filters to search by type of cuisine, by characteristics (bring your own wine, private room, etc.) and by sector.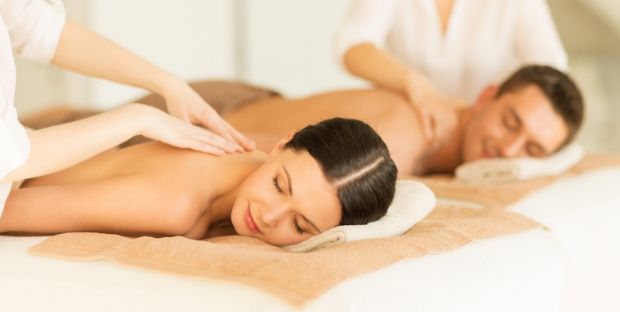 Relax for two
Take a moment of relaxation to rest and take the time to savor the present for a few moments. There are many ways to have a good time, and here are some relaxing suggestions for two.
Floating or thermal bath for two or duo massage, forget the time and surrender to these precious moments of relaxation for two!

Escape to the hotel
Get out of the routine and of your house! Treat yourself to a moment of escape in the accommodation of your choice. Select a couple package with care or have it delivered to your room.

Gourmet pleasures
Valentine's Day often rhymes with chocolate while many other gourmet pleasures are available to you! Whether to give as a gift or to prepare a special snack for two, you will find lots of original ideas in the gourmet shops of Terrebonne and Mascouche.