Getaways in nature near the city!
Furrowed by the Mascouche River and bordered by the Rivière des Mille Îles to the south, the MRC Les Moulins has some water and forests, including Domaine Seigneurial in Mascouche, which gives it an interesting natural character. With its outdoor sites, cycling routes, high-quality golf courses and numerous equestrian trails, it is a great getaway, just minutes from the metropolis.
Water activities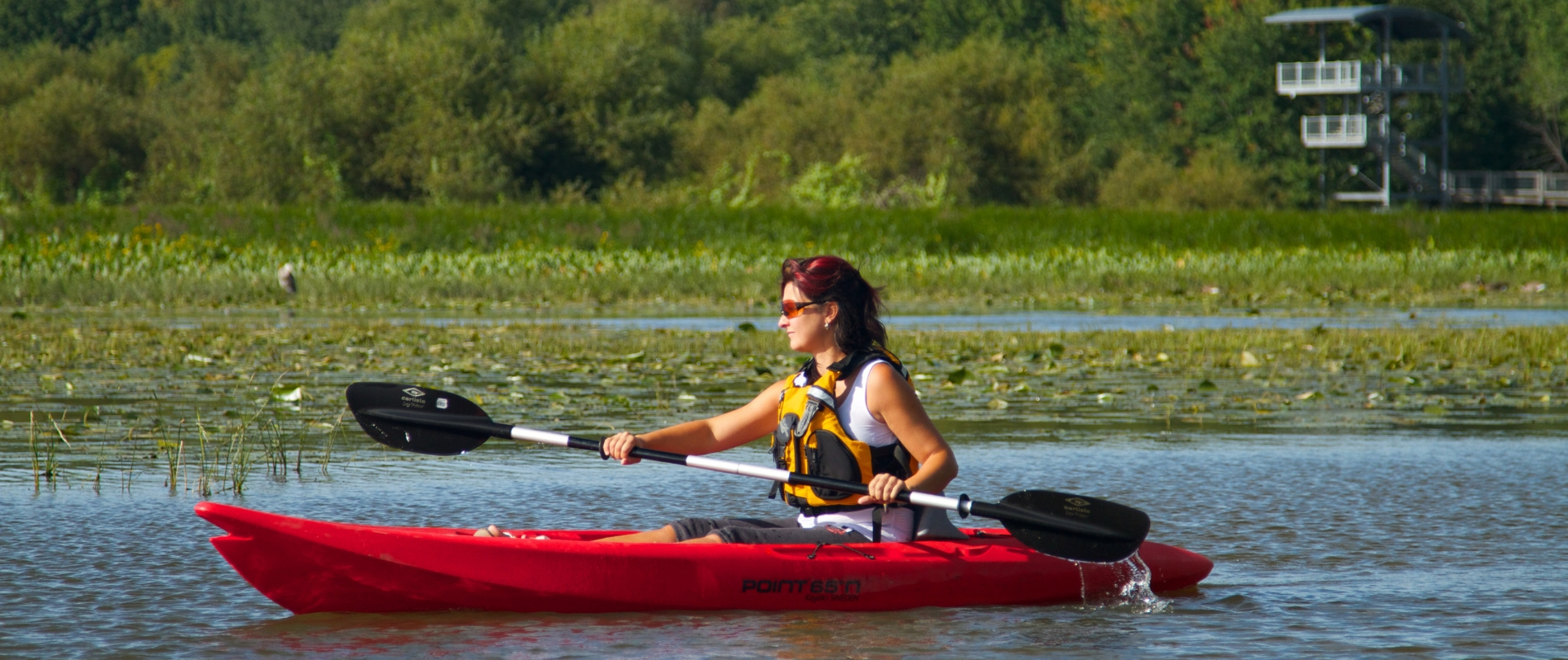 Discover the fauna and flora on the Mille Îles River by canoe, kayak, rabaska or paddle surf at Parc de la Rivière de Terrebonne. Take the Route bleue des voyageurs or kayak down the Mascouche River for about 2 hours with a return shuttle from Kayak Junky.

Bike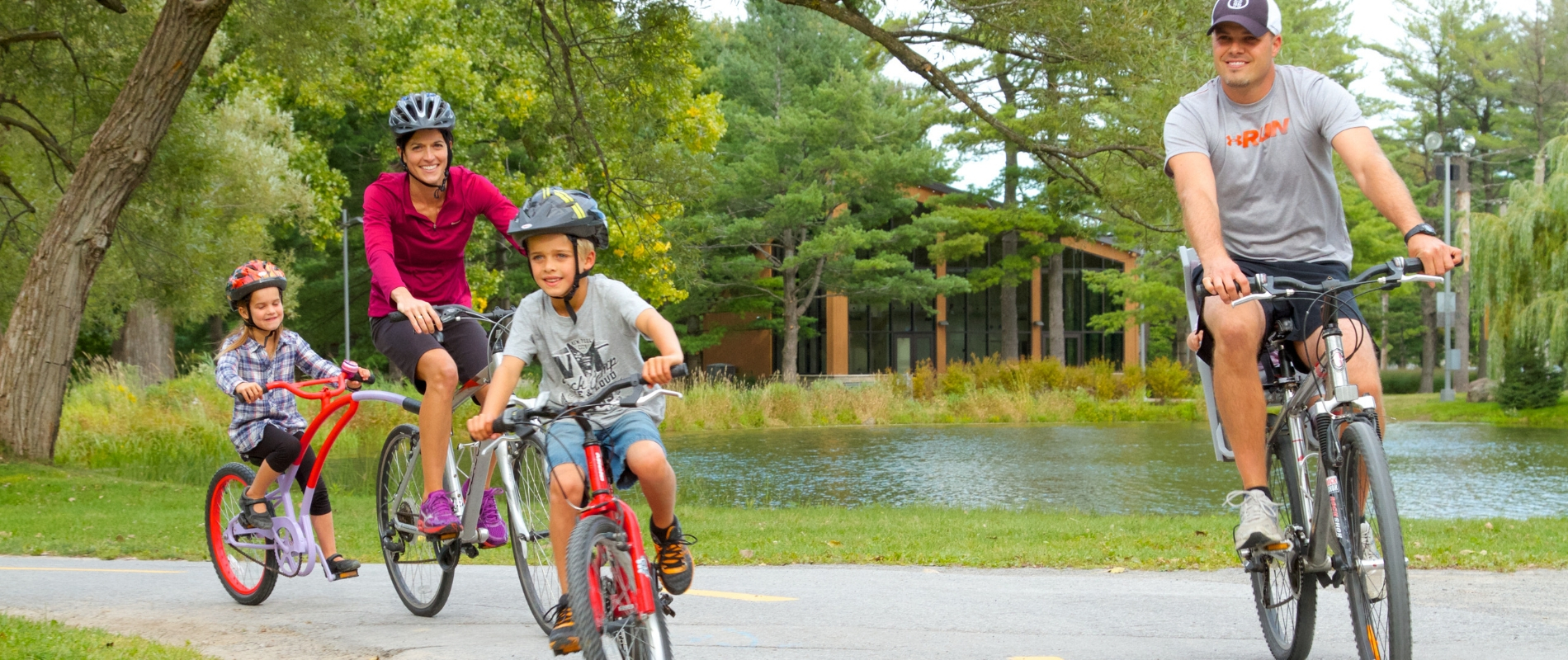 More than 120 km of bike paths to go in Terrebonne and Mascouche. Take one of three bike routes on the map. Walk along the banks of the Old Terrebonne or opt for the wooded courses near the Grand-Coteau Park in Mascouche or the TransTerrebonne. Mountain bike trails are also available at Côte Boisée. Consult the tourist map for the main cycling routes and attractions to visit.

Golf
Discover impeccable playing surfaces that will surely appeal to golf enthusiasts! Treat yourself to a party with friends on courses in the heart of the most beautiful landscapes of the MRC Les Moulins region.
Parks and trails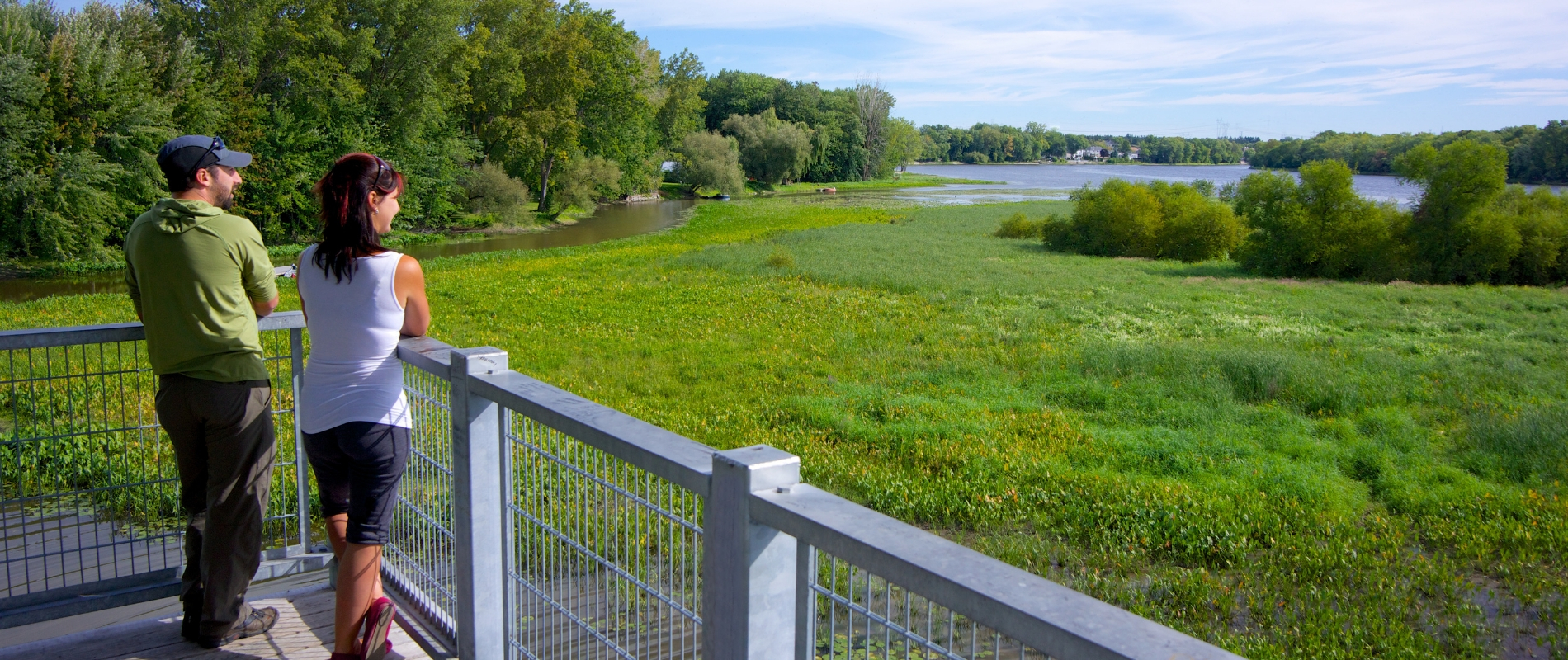 For nature walks on foot, by bike or horseback, discover trails and unsuspected landscapes.
Discover outdoor activities such as Disc golf, archery, GPS rally, observation tower and much more at Parc de la Rivière de Terrebonne.