COVID-19 The MRC Les Moulins is now on red alert level. Some businesses may be closed or their opening hours changed. Check with companies before your visit.
Take full advantage of the joys of winter in Terrebonne | Mascouche with outdoor sports! Discover the splendid natural skating rinks, snowshoeing and cross-country skiing trails, a tube sliding center, snow biking (fatbike) and much more to play outside!
Discover the paraski!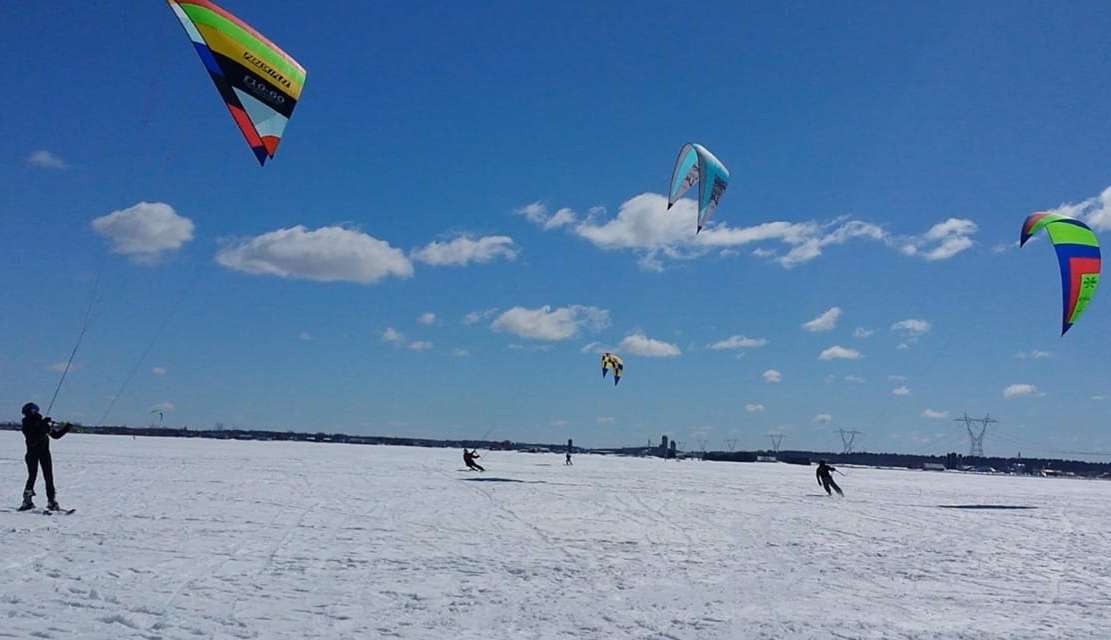 Invented and manufactured in Quebec for winter, the paraskiflex is the easiest and safest traction sail in the world. You will immediately have sensations of freedom and unique pleasures that will make you want to exceed your limits and you will find your child's heart again. Learn about this sport with Paraski Plein-Air.
Skate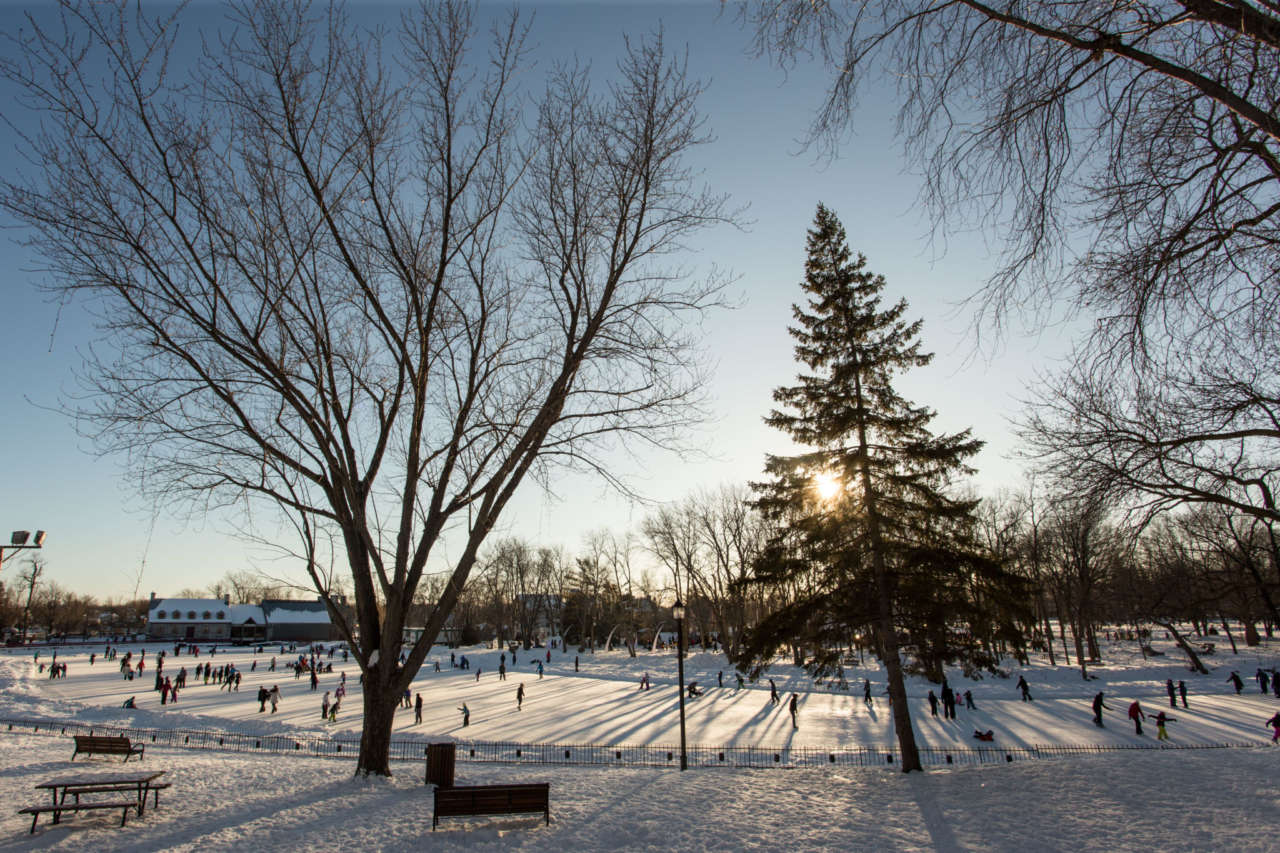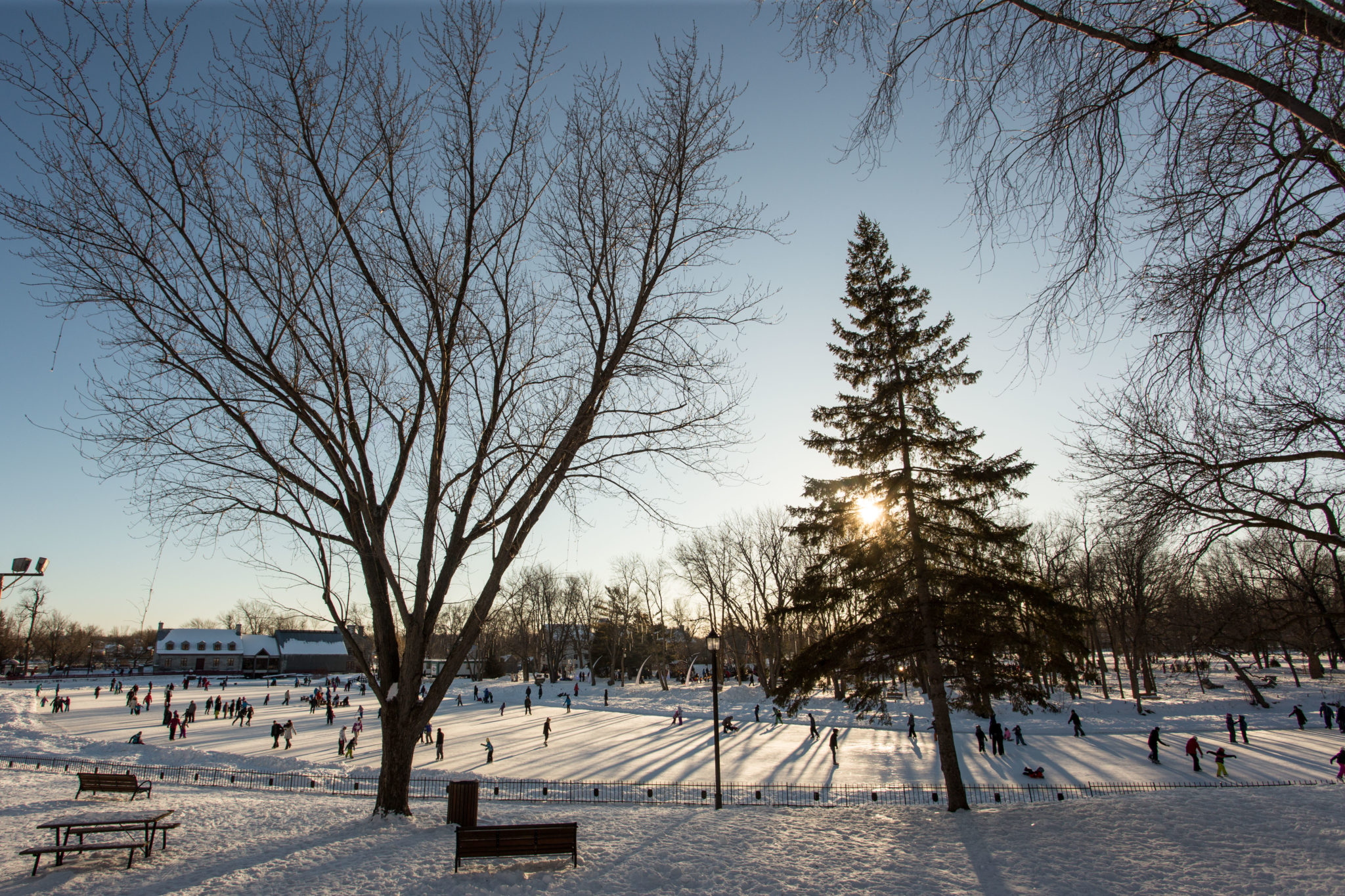 Three natural rinks are available on the territory. The skating rink on l'Île-des-Moulins offers a magical setting with its lights and music programming every day until 10 pm. Two other natural ice rinks with background music are also located at the Grand-Coteau Park in Mascouche (sector of the Étang and sector of the Seigneurie), a family rendezvous impossible to circumvent!
Cross-country skiing, snowshoeing, and fatbike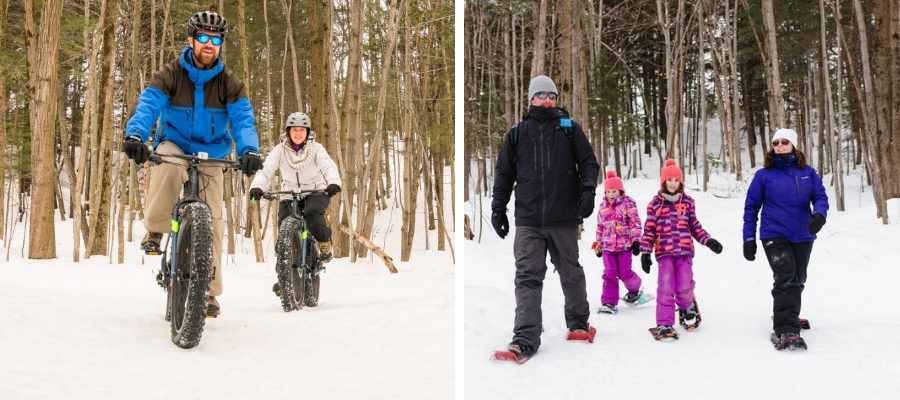 The TransTerrebonne and Parc du Grand-Coteau offer more than 40 kilometers of trails for snowshoeing and cross-country skiing. You can rent cross-country skis and snowshoes at Groupe Plein Air Terrebonne. At Parc du Grand-Coteau, children's cross-country skis are available for rental. It is also possible to rent snowshoes and cross-country skis at Sports aux Puces Terrebonne.
Discover the Fatbike! This bike with oversized tires will allow you to face the snow-covered trails without difficulty. Easy to handle, this bike on snow is even accessible to children (8 years old and older). Rental is possible at Vélo St-Joseph, located 5 minutes from the Transterrebonne, or at the Centre du Vélo in Mascouche, near the Parc du Grand-Coteau.
Tubing, downhill skiing and snowboarding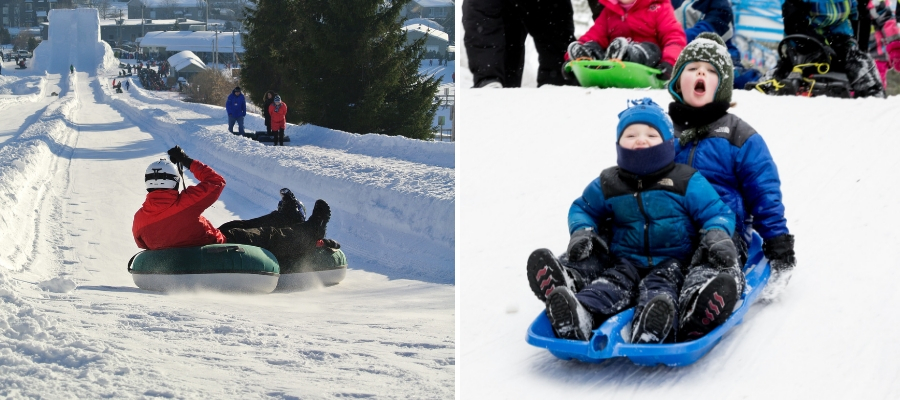 This winter, enjoy tube sliding at Groupe Plein Air Terrebonne / Côte Boisée. Two huge half-moons were built at the bottom of the slides in order to slow down the sliders very gently. Note that the center also offers downhill skiing and snowboarding trails for young people and beginners as well as 20 km of cross-country skiing and snowshoeing trails. Find out about the condition of the trails and trails before you go out. Tube slides have been open since January 2, 2021. No ticket sale on site. You absolutely must book online before. Maximum 150 sliders per block. To buy online, click here.
Note that only tube slides and free skiing are possible in the red zone:
Tickets in blocks of 3 hours only
No snow sports lessons and equipment rental in the red zone
Cancellation of the 6 week course program
No sale of season tickets
Equipment rental available for the season
Slide in the Parc des Pins
Also enjoy the slides of the Parc des Pins with the family on Saturdays and Sundays from 10 a.m. to 5 p.m. Snowboards, ski sleds and tubes are prohibited. The shelter will be closed, but a chemical toilet will be in place. A maximum of 25 people can be on site at the same time. The physical distance of 2 meters must be respected. To learn more about winter activities in Mascouche, click here.
Introduction to horse riding