Nearly 350 years of history and endless historic charm!
You will be captivated by the charm of old neighborhoods rich in history. Built heritage, exhibitions and guided tours will transport you to the time of lords in Old Terrebonne, Île-des-Moulins and the village core of Mascouche.
The Old Terrebonne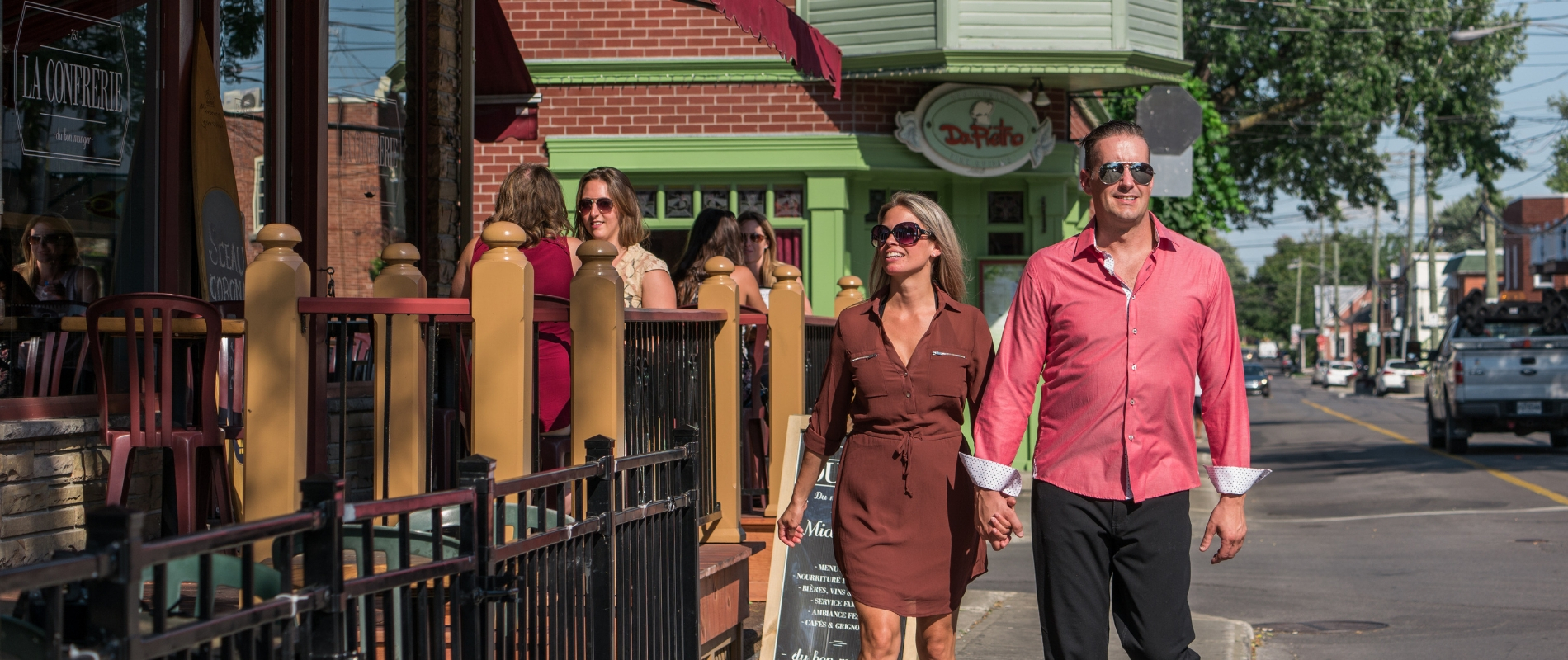 Discover the rich heritage of this historic district. Exhibitions, theatre, shops and restaurants come together in a beautiful setting along the Mille Îles River. Check our events calendar.
De plus, découvrez l'histoire du Vieux-Terrebonne à travers le circuit piétonnier Un livre à ciel ouvert ou encore le circuit virtuel BaladoDécouverte Le Vieux-Terrebonne se raconte! Les familles apprécieront le circuit ludique Mystère à Terrebonne de l'application mobile Mystères dans Lanaudière pour découvrir les lieux patrimoniaux tout en s'amusant.  Pour en savoir plus sur ce quartier historique visitez le vieuxterrebonne.com.
Île-des-Moulins

Five restored buildings, exhibitions and several guided tours bring to life the history of this special place. Exhibitions, guided tours and pontoon boat tour on Île-des-Moulins.
To learn more about the history of this old seigniory and its mills, visit the permanent exhibitions.
(En dehors de la saison estivale (juin à septembre), ces expositions permanentes sont ouvertes sur réservation seulement, pour les groupes de 10 personnes et plus)
– Les Moulins de Terrebonne, le pouvoir de l'eau
Exhibitions from May 26 to September 2, 2019
Frette ou tablette – 400 ans de bière au Québec | Moulin neuf
Territoires et identités | Bureau seigneurial
The Maison d'histoire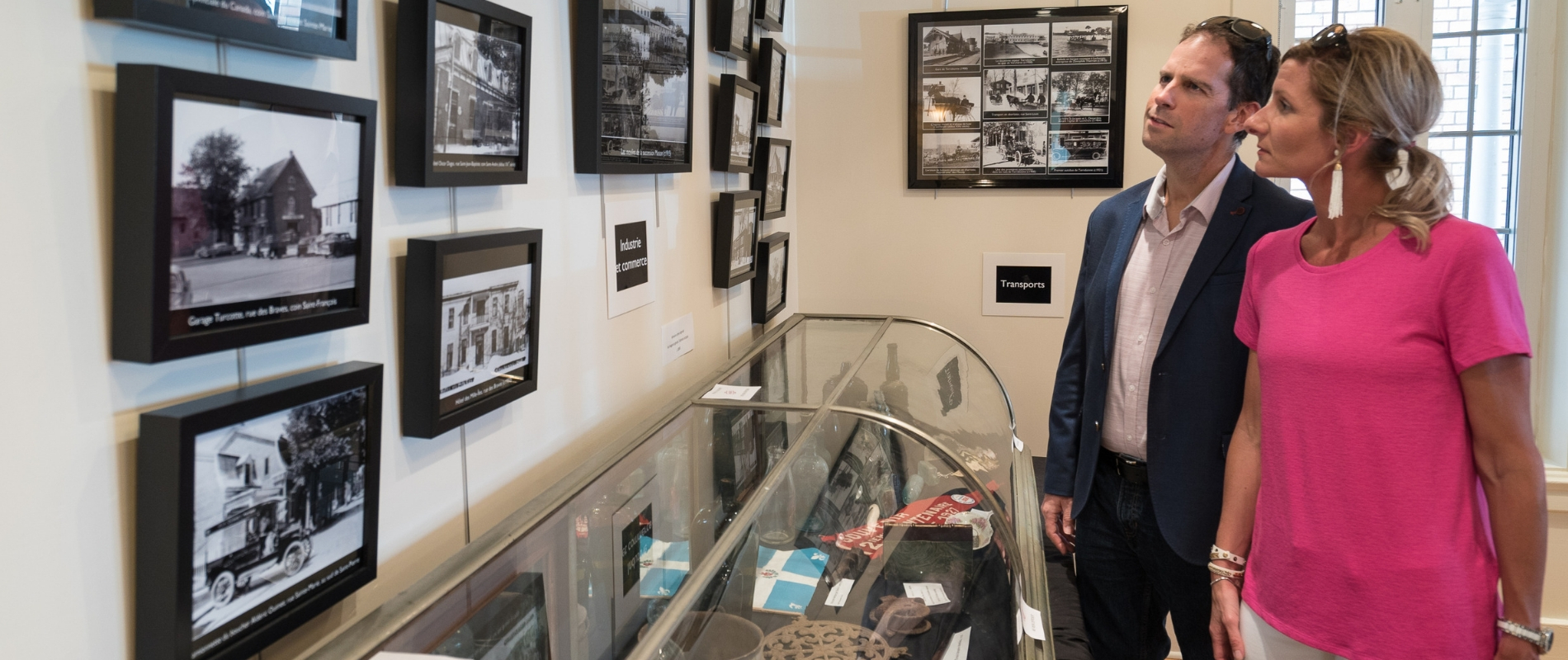 The Terrebonne Regional History Society offers monthly lectures, a historical excursion, guided tours (Voir l'Invisible, Les Contrastes, Splendeurs seigneuriales, Six pieds sous terre, Si la rue parlait) and other thematic activities. She also hosts the Maison d'histoire de Terrebonne, an exhibition, documentation, training and research center in history, genealogy and heritage.
End of June to September
Terrebonne au rythme de la Moody" (1845-1931)
New exhibition dedicated to the family and the Moody family business. Free.
Guided tours
The Historical Society offers tours of Vieux-Terrebonne lasting about 60 minutes, animated and commented by experienced guides. Learn more
The Maison Bélisle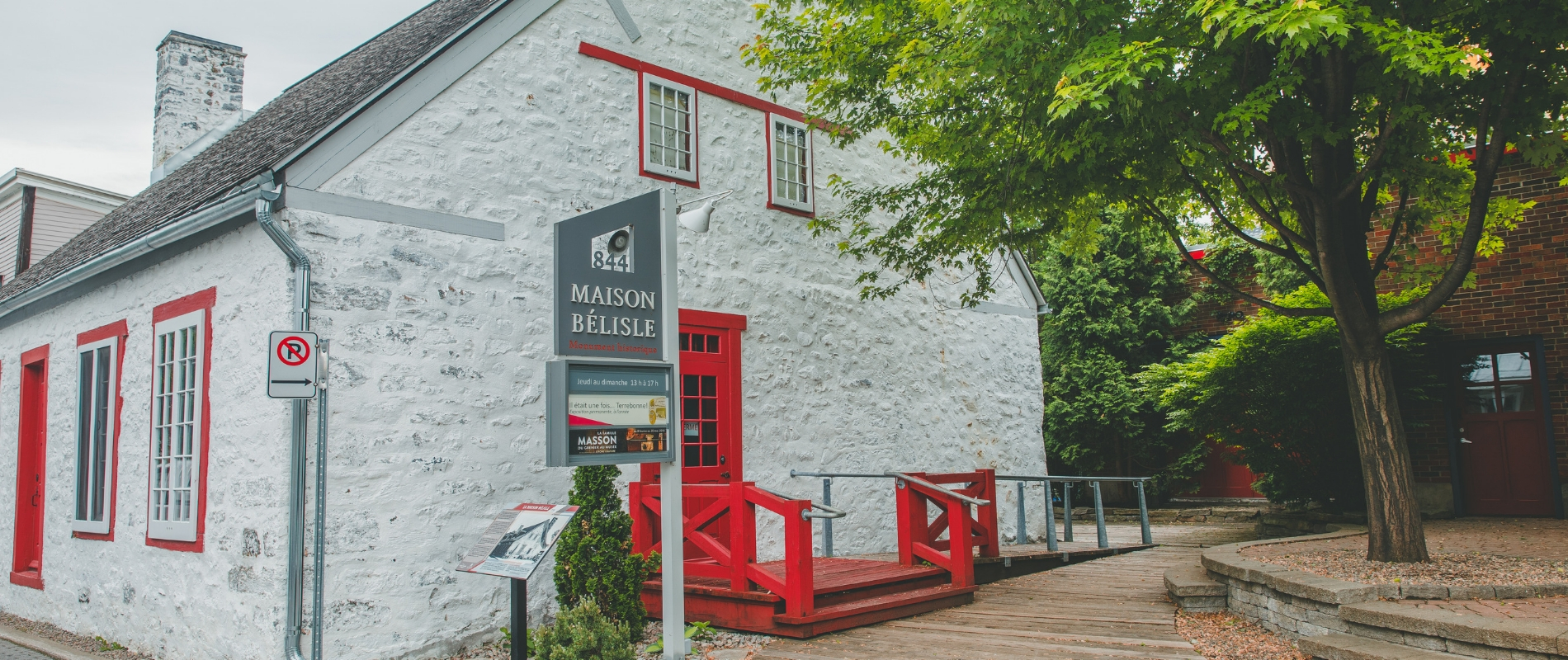 Built in 1759, Maison Bélisle is the oldest preserved home in Old Terrebonne. Now converted into a museum, the Bélisle House presents several temporary exhibitions, in addition to occasional cultural mediation activities, all linked to the rich heritage of the Terrebonne region.
Exhibitions from May 26 to September 2, 2019
A seigniory at war
Le Manoir Masson et sa chapelle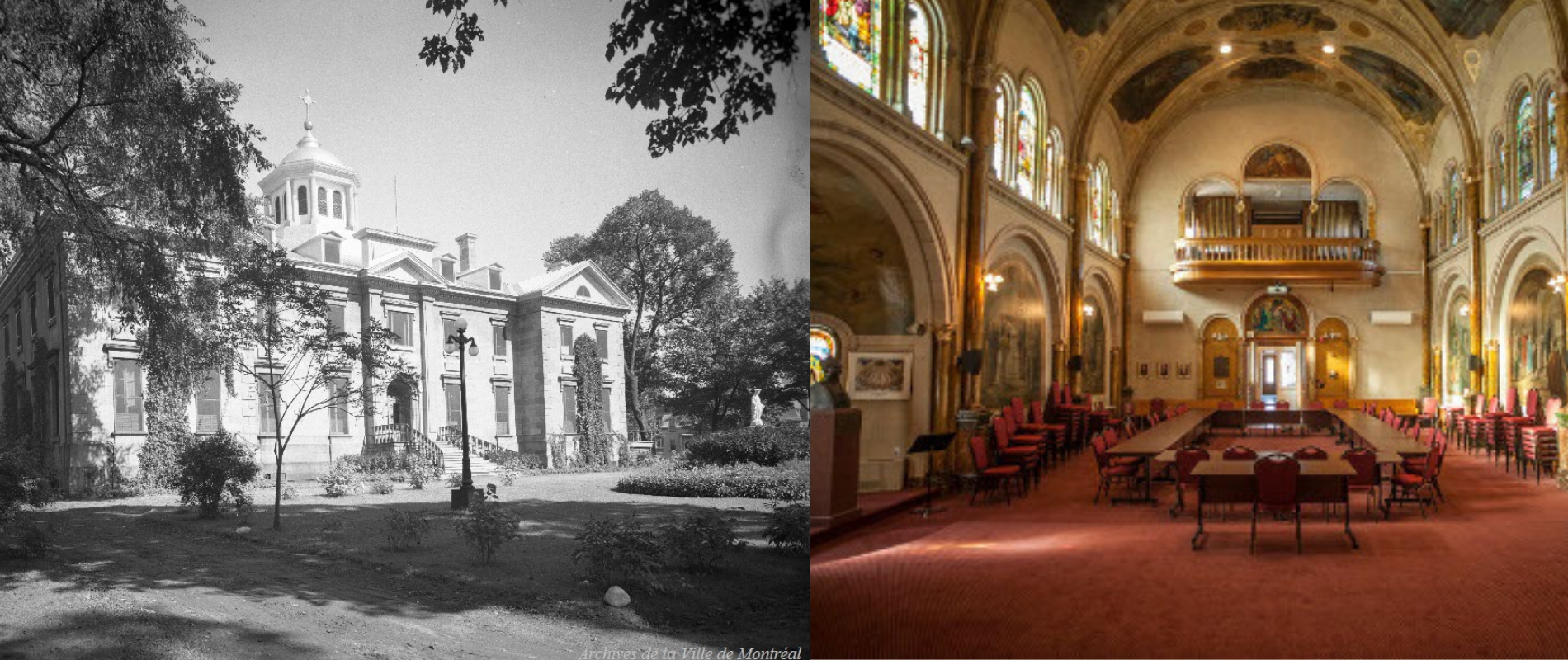 Admire one of Quebec's most important manor houses and its richly decorated chapel. Serving as a prestigious residence for the wife of Lord Masson, the Manor now houses the Collège Saint-Sacrement. Discover its history through a mobile application or a guided tour of the Terrebonne Historical Society of the Terrebonne region.
Église Saint-Louis-de-France

The Saint-Louis-de-France Church, whose work began in 1877, replaced the one built in 1734 and stands out for its cemetery under the church, its history and its architecture. Guided tour by reservation.
The village core of Mascouche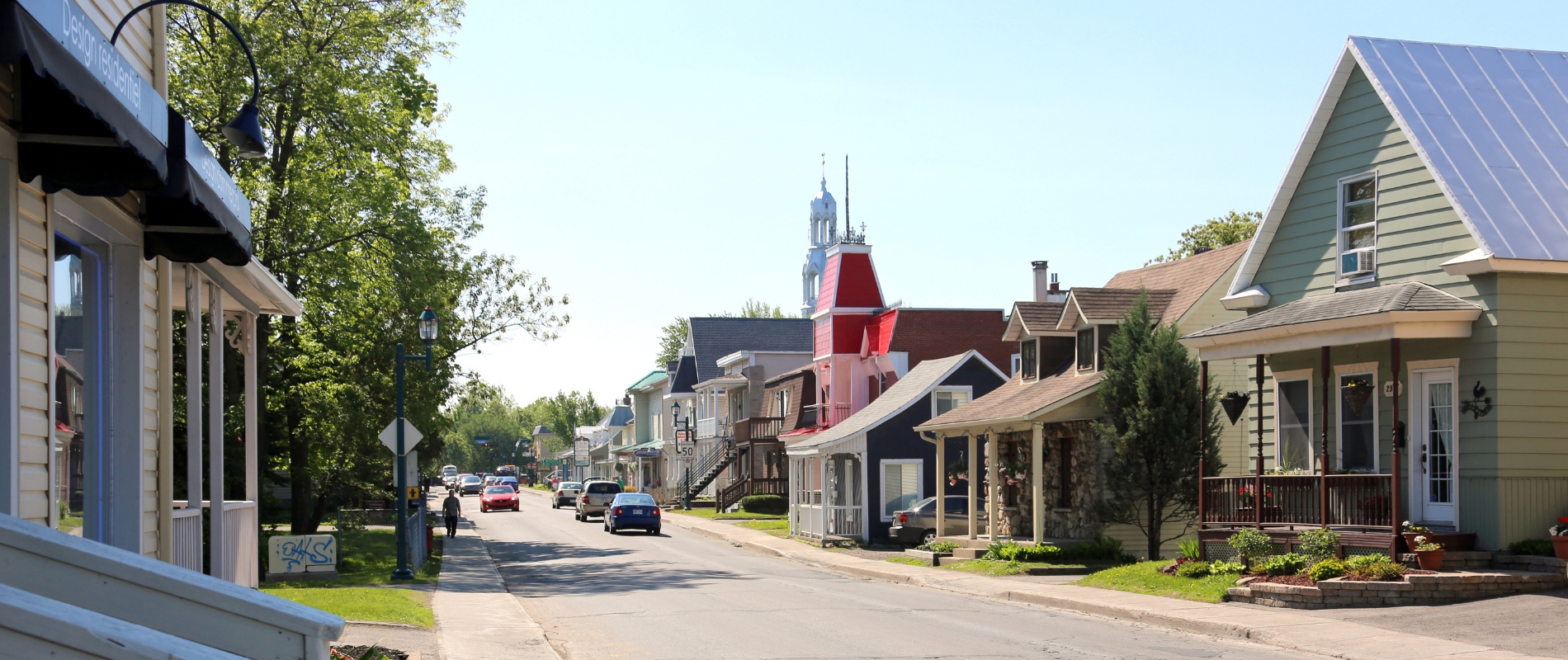 Discover the village core of Mascouche by walking through the streets of this growing neighborhood to see historic homes that date back to the 18th century.
The Mascouche historical society organizes several activities and events for you to explore the heritage of Mascouche. Découvrez le « Mascouche d'autrefois » à l'aide de l'application mobile BaladoDécouverte.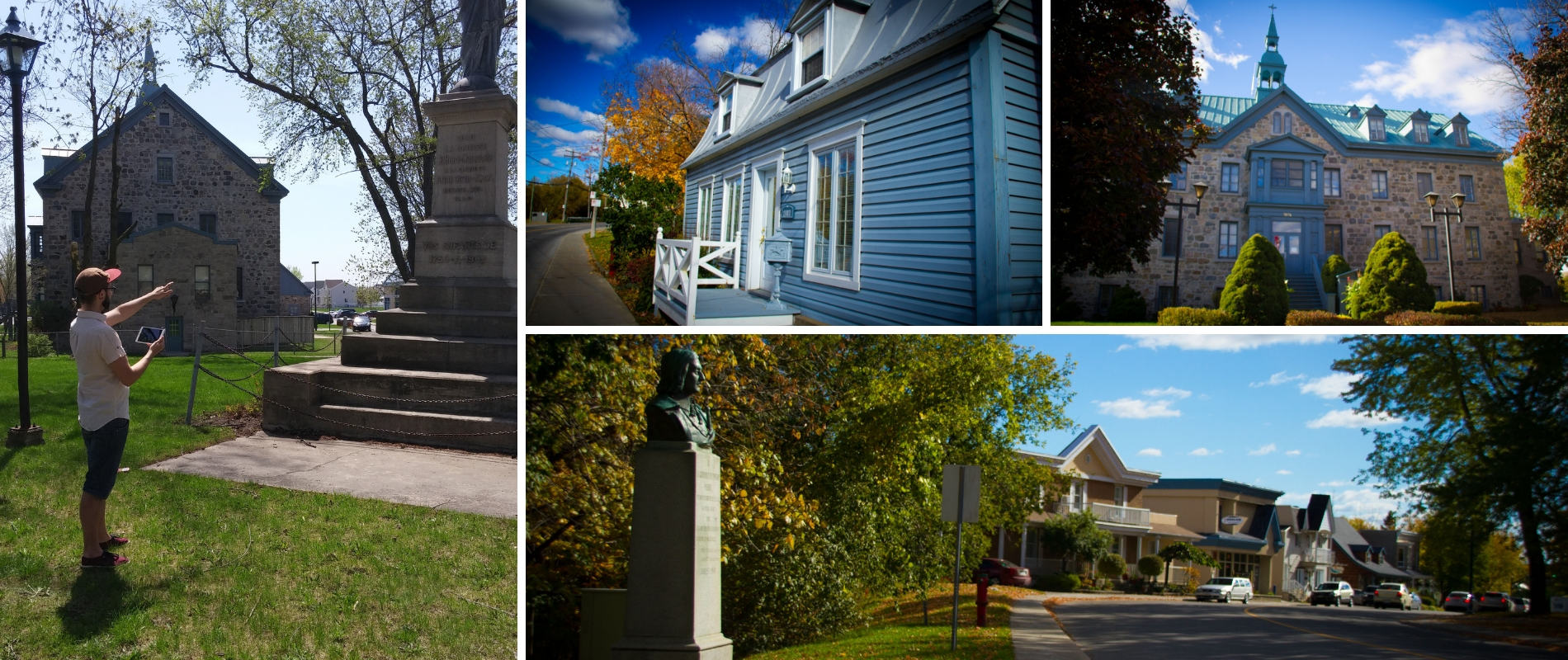 Circuit virtuel BaladoDécouverte À la découverte du Mascouche d'autrefois
Circuit virtuel BaladoDécouverte Sur la trace des trépassés
 Saint-Henri-de-Mascouche Church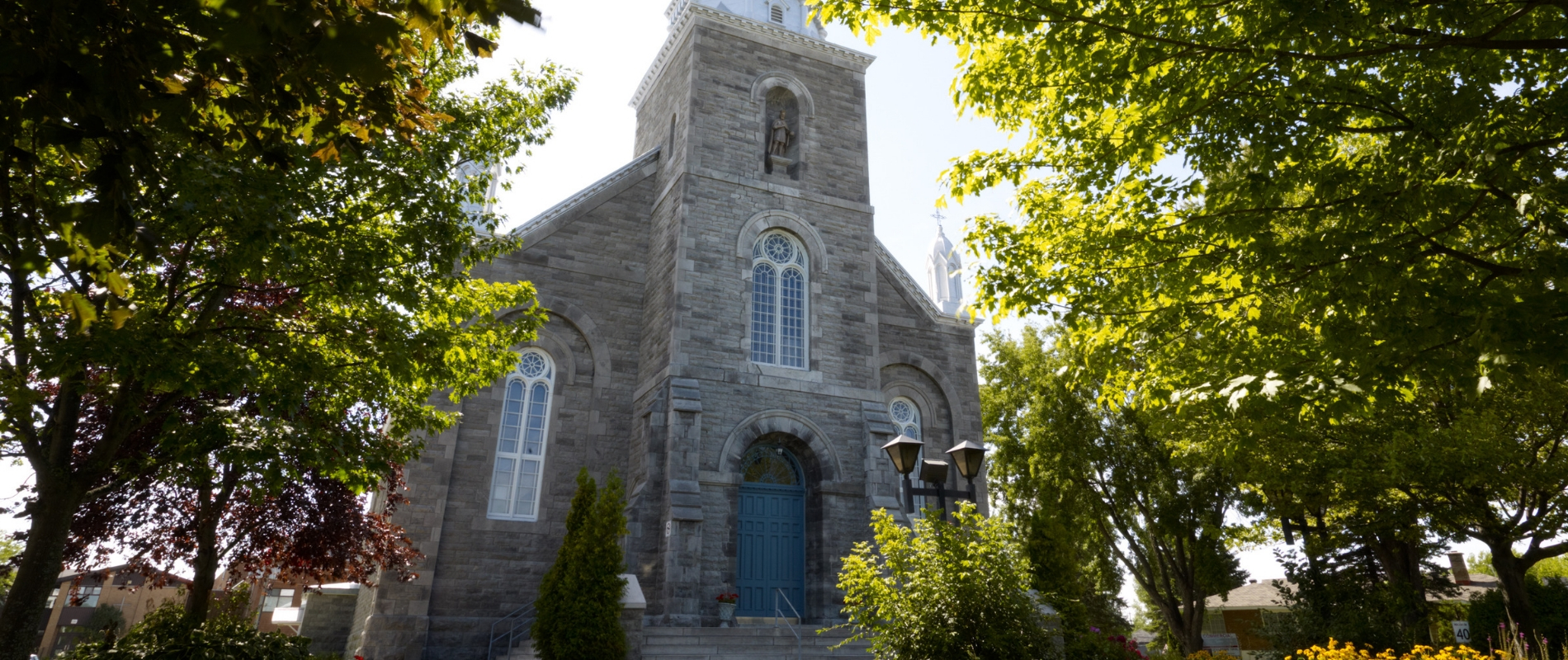 Founded in 1750 and located in the heart of Mascouche, Saint-Henri-de-Mascouche Church is the oldest parish in the region of Moulins. The current church built in 1885 replaced a first building from a chapel built in 1751. The church houses works of art by several famous artists and architects (Georges Delfosse, Jean-Baptiste Rioux). An architectural jewel to discover! Guided tour by reservation.
L'église anglicane Grace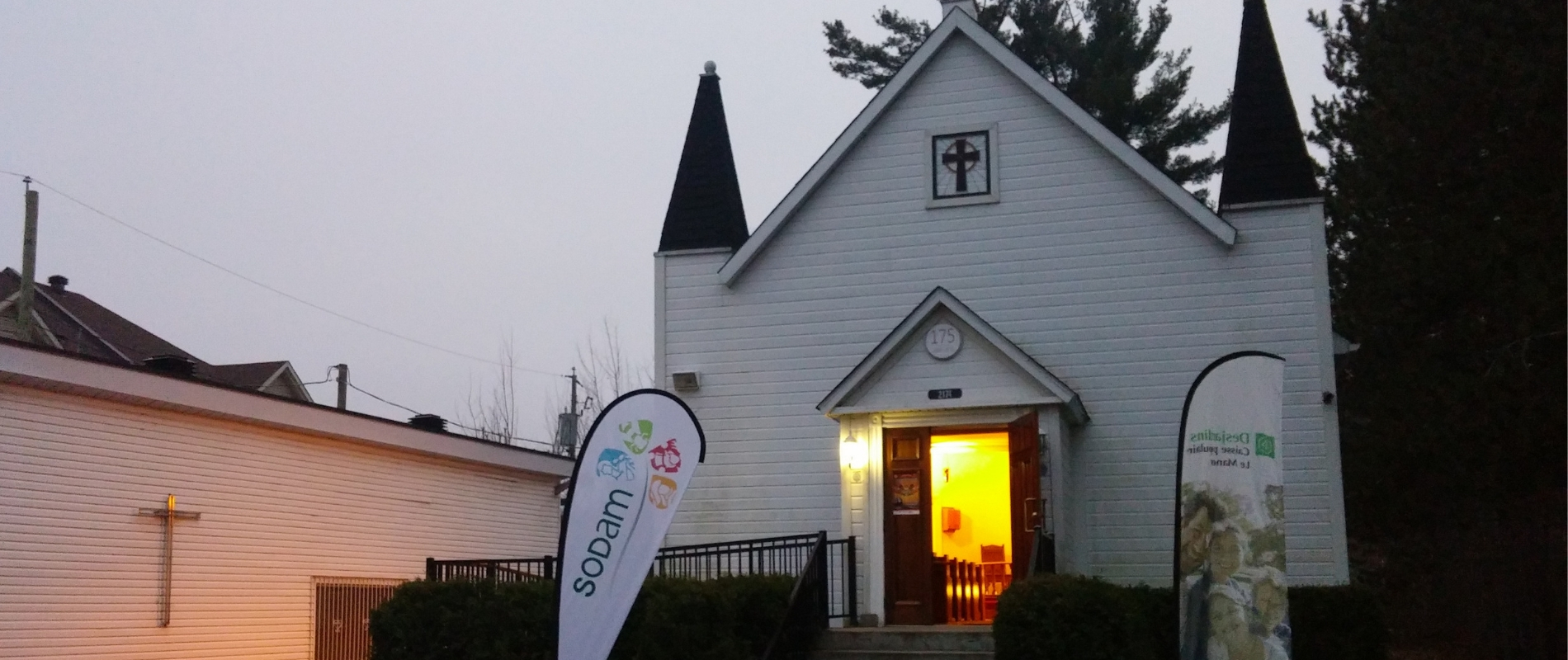 Grace, Saints Michael and Margaret Church (The Anglican Parish of Mascouche). Built in 1840 and formerly known as Grace Anglican Church, it is the oldest church in Mascouche and the entire Laurentides-Lanaudière region. Opposite, the cemetery is even older with its funerary steles from the early nineteenth century.
Société d'histoire de Mascouche (SODAM)
The Mascouche historical society organizes several activities and events for you to explore the heritage of
Mascouche. Storytelling nights, historical conferences and other events related to the history of Mascouche. Discover the "Mascouche d'autrefois" with the help of the mobile application BaladoDécouverte. Check out the calendar of events to find out about their schedule.
Les grandes conférences historiques 
14 juin 2019 – Conférence animée : Loisirs et divertissements à Mascouche au XXe siècle
31 août 2019 – Conférence et animation : Georges Delfosse – sa vie, son oeuvre
6 octobre 2019 – La culture du tabac à Mascouche et dans Lanaudière
Services touristiques Sylvie Gagnon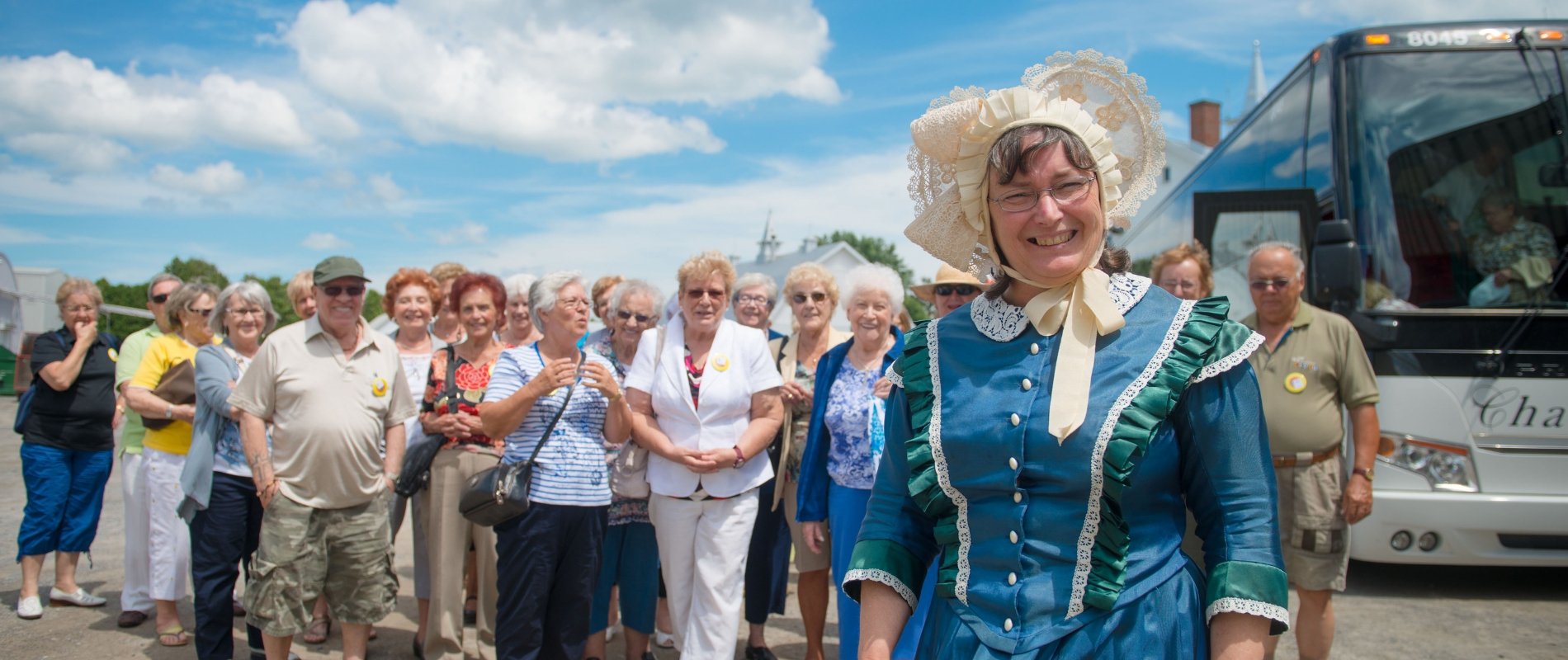 In the company of a professional guide dressed up in a choice of various historical characters, discover
the best kept secrets of the MRC Les Moulins and the Lanaudière region with the Sylvie Gagnon Tourist Services. Guided tours joining the patrimonial, cultural and agrotourism components.
Choice of 11 one-day packages with different components: agrotourism, heritage, history, culture, geography. During the summer season, there are also half-day tours and dinner packages to accompany a reservation at the summer theater. Customized packages are available with different themes such as a horticultural circuit, religious or of course, gourmet! Planning and organized tours for groups.