If you feel like putting on your skates, know that there are several places to skate in Terrebonne and Mascouche. Whether on outdoor skating rinks or in arenas, for free skating or a hockey game, discover the rinks of the MRC Les Moulins!
Natural ice rinks
Three magnificent natural skating rinks on the territory.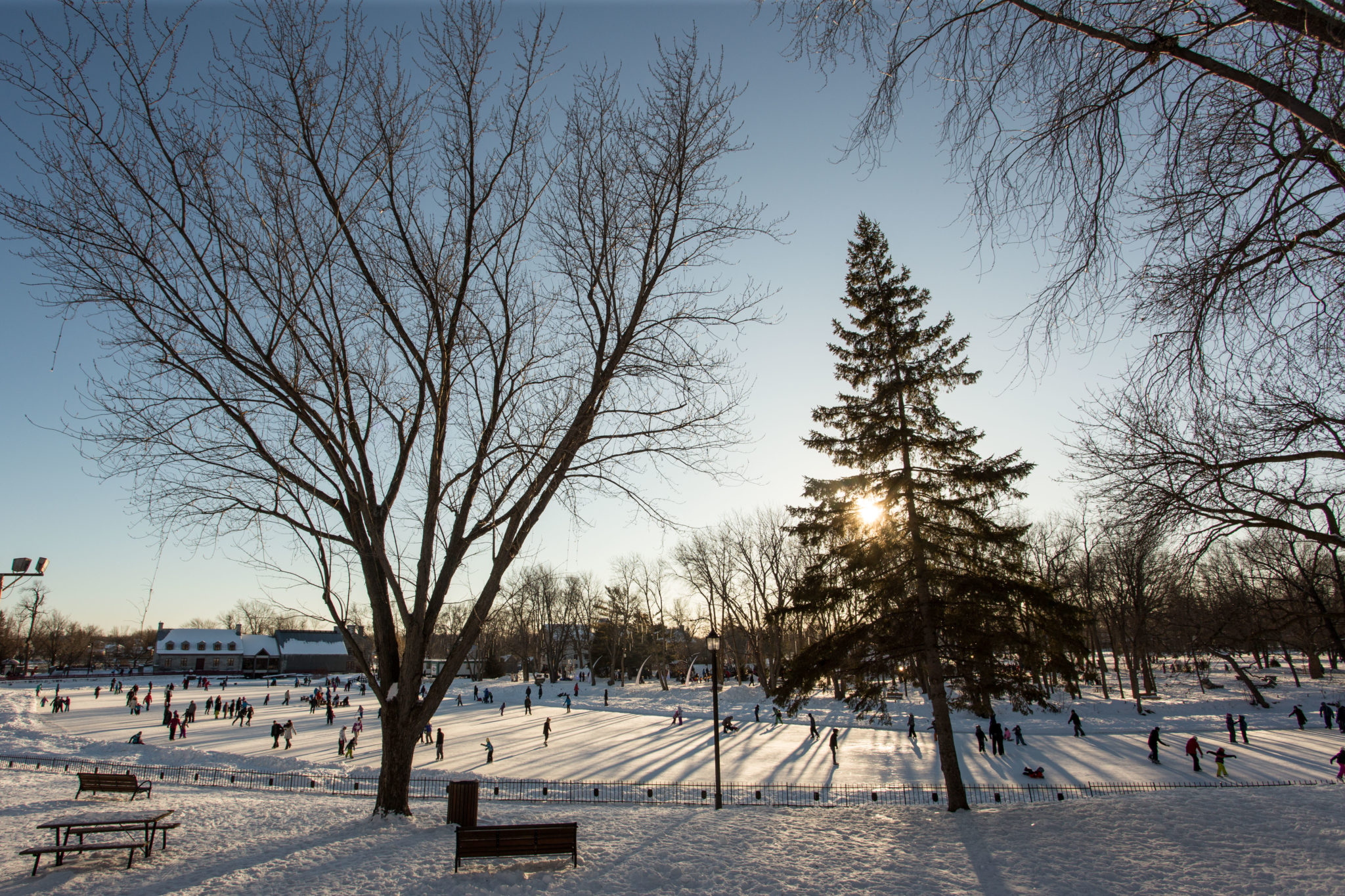 Île-des-Moulins lock ice rink
The skating rink of the lock on Île-des-Moulins offers a magical setting with its lights and its musical program every day until 10 p.m. It's the enchanting decor of historic buildings and the island that makes it so special. The musical atmosphere, the lights that surround the site at dusk and the charm of Old Terrebonne make this skating rink a must in the region. Heated changing rooms are available on site. However, watch the Île-des-Moulins website and / or Facebook page to find out if the ice rink is open or closed before moving.
SCHEDULE
Monday to Friday: 12 p.m. to 10 p.m.
Saturday and Sunday: 10 a.m. to 10 p.m.
* Ice maintenance (if applicable): 5:30 to 6:30 p.m.

Skating rinks at Grand-Coteau Park in Mascouche
Two other natural skating rinks with background music are also located at the Grand-Coteau park in Mascouche (Pond sector and Seigneurie sector), a must-see family event!
Check the condition of the rinks by visiting the City of Mascouche's websites before going.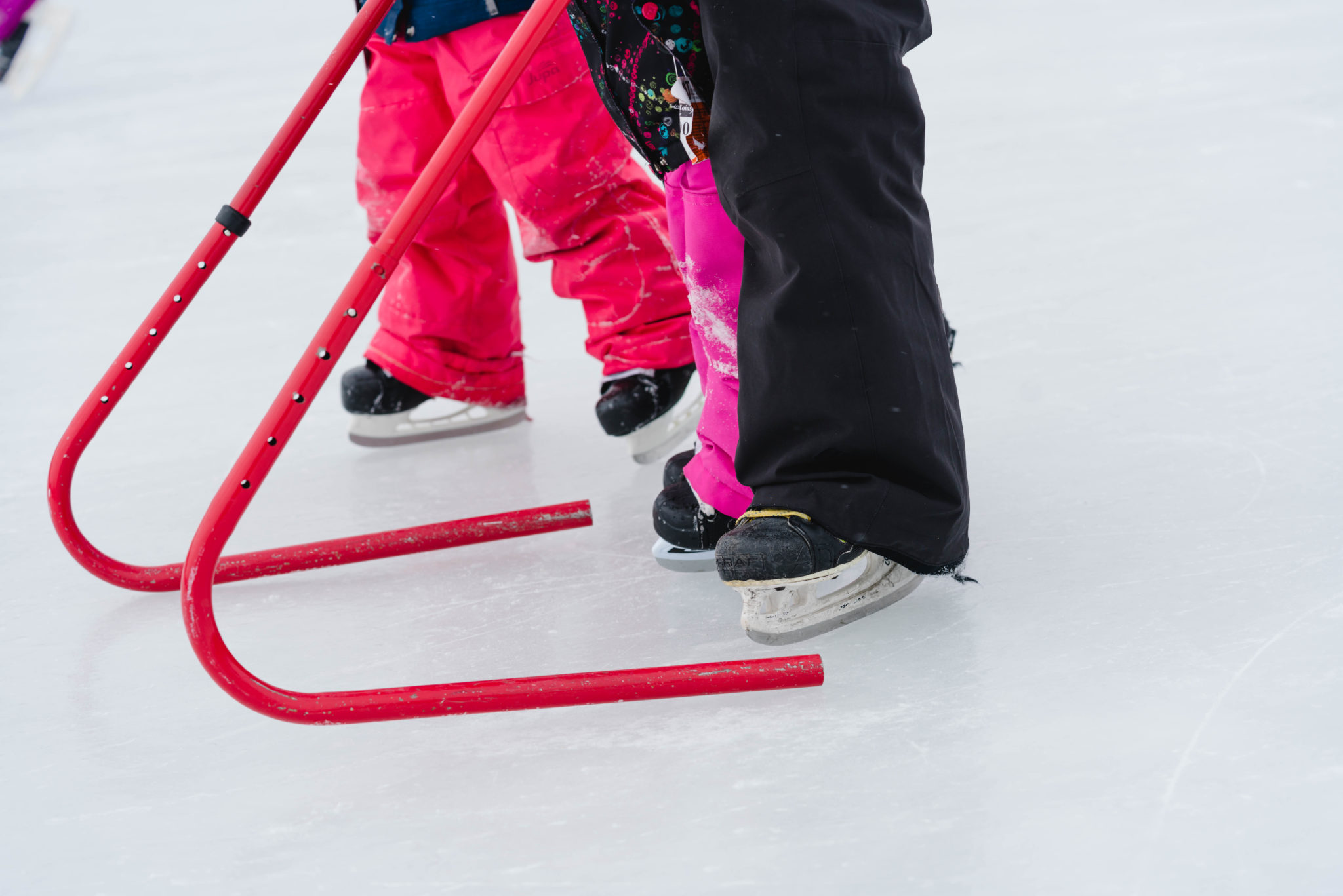 Outdoor skating rinks
There are several outdoor skating rinks in the territory of the cities of Terrebonne and Mascouche. You will find interactive maps on the sites of the cities indicating the outdoor skating rinks.
Outdoor skating rinks in Terrebonne
❄️Schedule and ice rink conditions : https://www.ville.terrebonne.qc.ca/activites-libres
❄️Find an ice rink by clicking on the "Parks and Recreation" tab here :https://www.ville.terrebonne.qc.ca/carte-interactive?fbclid=IwAR3H4boRScj1mJMvncwTg17ebDW2ee0ZrTLDkMsXTeUSg0vTJ_lAk1GPbik 
Outdoor skating rinks in Mascouche
❄️To find locations and know the ice rinks conditions:  https://ville.mascouche.qc.ca/loisirs-et-parcs/patinoires/

Arénas
Complexes sportifs Terrebonne
For ice sports enthusiasts, young and old, the Complexes sportifs Terrebonne offer a wide range of activities on the ice. The facilities are designed for hockey, figure skating, ringette and more!
Free activities : http://www.complexessportifsterrebonne.com/sport-sur-glace/2-activites-libres-sur-patinoire.html
Ice rental : http://www.complexessportifsterrebonne.com/location-de-glace.html

Mascouche arena
Free skating schedule *
For everyone
Every Thursday from 4 p.m. to 4:50 p.m.
Every Friday from 4:30 p.m. to 5:20 p.m.
Every Saturday from 5:30 p.m. to 6:20 p.m.
Time slots are reserved for those 35 and over.
Visit ville.mascouche.qc.ca/loisirs-et-parcs/arena for updated schedules.
* This schedule is subject to change, we invite you to check with the arena before arriving on site: 450 474-0303.
Skate rental
You don't have skates? No problem! Sports aux Puces Terrebonne and Sports aux Puces Mascouche hire ice skates and other winter sports equipment.